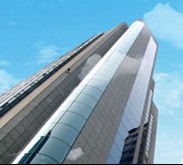 Guang zhou Xin Yuan The printing Co.,LTD (Xin Yuan anti-counterfeiting)(original name is Torch Printing Factory), established in 1995, is a huge sized anti-fake label printing enterprise with large scale and strong power. After many years' efforts, it has passed ISO9001 2000 Quality Certificate, UL Certificate of America. What is more, by implementing the principle of "reasonable price, offer perfect services and high quality product", the company has won popularity with clients.
Over ten years, the factory specialized in producing various anti-fake label and diversified printing products, synthetically using anti-fake technology. At the same time, it combined special anti-fake material and technics, providing client with whole-angle anti-fake solution. And various anti-fake products can be developed as users' requests, such as anti-fake label, anti-fake certificate and anti-fake package.
Anti-fake Label Department of leicai Printing Factory imports advanced printing facilities and is able to manufacture all kinds of anti-fake products. Product includes laser anti-fake label, anti-fake label of laser interferential stripes, bar code label, empty label, fragile label, bar code printing laser, special color laser, uncovered word and picture label, electric code anti-fake label, digital photoetching label, laser barcode printing, irregular uncut, silk printing laser, encrypted laser and so on. Moreover, we can design multiple anti-fake label as our clients' request.
A policy of "practical effect, honesty, quality, service", the company focuses on stable development in Anti-fake Industries and Printing Industries, which has created a good business reputation and popularity for the company. What is more, most domestic and famous enterprise has become our last-long and stable partner.
leicai Printing Factory sincerely invites distinguished guests to visit us and communicate with us, so that we can know each other better to seek further cooperation. With the advanced equipment and professional spirit, we are confident to say that it will help clients reduce the product cost and gain high quality services and products.
leicai Printing Factory is an enterprise that has passed ISO9001:2000 and ISO14001:2004 Certification of International Quality System, and gained anti-fake production license. It has more than ten years experiences in producing laser anti-fake label and adhesive sticker. We have provided many famous enterprises with professional services, such as Wangwang, Panasonic, Manpower, Midea, Galanz, Toshiba, JiaNaiEr cosmetics. We sincerely hope that we can have a chance to serve you.